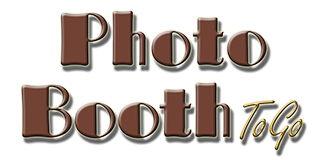 Est: 2008

Superior Photo Booth Rentals
1124 Riviera St. Jacksonville, FL 32207 (904) 398-7668
(located in Jacksonville's historic San Marco area --just south of downtown)

"You'll bust out laughing, grab your friends and do it again!"
info@danharrisphotoart.com

~ Everything we do is customized for you!~
Offering: NorthEast Florida's Best PhotoBooths
Including: Slow Motion, GreenScreen & RedCarpet Events.



Rent our
DIY -Tablet Photo Booth


(Limited availability)


$300

for

24 hours

+tax
When you don't have the budget for a Full-Service setup, Rent our 'Do It Yourself' Tablet Photo Booth. It's a simple, digital-only setup that is perfect for small parties, birthdays, family reunions, graduations, etc.
The fun parts of a 'do-it-yourself' photo booth is: the decorating; putting together the cute props; making the clever signs; and getting photos with all your friends! The 'not-so-fun' part is fighting with the electronics, nobody wants to be stuck behind the camera taking pictures or babysitting the finicky system!
Here's the problem with making a 'photo booth' yourself: They are typically made from available electronics and materials at hand; The items you have may not be compatible with each other or the app you're using; Professional photo booth software only works with newer, more professional equipment; Low cost or free consumer apps are only designed for occasional use and not designed for higher-volume events.

So you are stuck with either spending more than you wanted to on something that works or settling for an inferior option. Even if you tested many different combinations of software and hardware over many hours, days or weeks you may still have problems at your event. Nothing worse than fighting with electronics rather than enjoying your party. If you made a truly professional photo booth, it would cost more than renting one!
Here's a photo of the setup and the file it created at a recent event:

We have worked in the photo booth industry since 2007. Having successfully completed nearly 1,000 different events, we have learned a thing or two about what works and what doesn't. Our experience and expertise makes all the difference. Our TabletBooth uses the best professional software on the market (same as our larger booths). You can take unlimited photos that can be uploaded for viewing and downloading or the images can be e-mailed directly.
Our digital-only TabletBooth is simple to setup and operate:
1- Setup & turn on. 2- Connect to the internet (optional). 3- Start the program.

Our interactive software is so simple that each guest can easily run it themselves (no babysitting necessary). It is also very portable and can be moved and setup quickly, allowing for multiple locations.
(Every TabletBooth rental comes with 24 hr. support and requires a $500 security deposit -payable by credit card or cash- the security deposit is returned when the TabletBooth is returned undamaged)
Q&A: Can I connect my own printer to this setup so I can make my own printouts? YES, we can show you how to simply make that happen, either wirelessly or USB.
Booth Styles: Retro / Modern / OpenAir / Port-a-booth / DIY TabletBooth
---
~ Let the laughter begin! ~

~ Satisfaction GUARANTEED! ~ Limited Availability ~
~ Call NOW before someone else books your date! ~
We accept ALL credit cards including: AmEx, Visa, MC, Discover & Diners
Don't delay E-mail or Call 904-398-7668 TODAY --you'll be glad you did!



PhotoBoothToGo is a wholly own subsidiary of: Dan Harris PhotoArt, LLC
1124 Riviera Street Jacksonville FL 32207

Copyright (c) 2020 PhotoBooth To Go a division of: Dan Harris PhotoArt, LLC