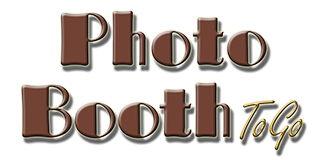 Est: 2008

Superior Photo Booth Rentals
1124 Riviera St. Jacksonville, FL 32207 (904) 398-7668
(located in Jacksonville's historic San Marco area --just south of downtown)

"You'll bust out laughing, grab your friends and do it again!"
info@danharrisphotoart.com

~ Everything we do is customized for you~
Offering: Superior PhotoBooth rentals throughout NorthEast Florida and South Georgia


Introducing our
OpenAir Photo Station
When you have the space and want to make a BIG statement, our OpenAir Photo Station is the answer. It is a simple portable setup that can be disassembled into small pieces and can go anywhere!
It has a fully automatic touchscreen and works with your background setup, step and repeat background or our assorted colored curtain backgrounds (black, red, blue, green, white, grey or hand-painted muslin scenes) or our GreenScreen. It is also the best option for our Slow Motion Video as it gives your guests the most room to jump and play!

Suggested area: 10'x10'. We bring additional lights and a printer table and can supply props, red carpet, red ropes, etc.
Check out our newest OpenAir design.

Our OpenAir design still delivers the same quality and printout options as our RetroBooth with a self-contained, self-service touchscreen monitor -including live view. Waiting gursts are entertained by viewing a slideshow of photos taken previously during your event. (It doesn't have the flashing sign)

This stand-alone design allows for much greater customization and print options than some of our other booths. This photo station will automatically print one copy of each printout for each person in the group --without additional user input.

Step and Repeat Red Carpet Photo station: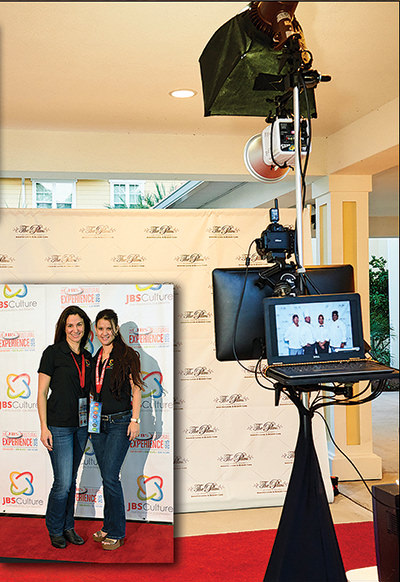 More info on: GreenScreen & RedCarpet Events
Optional wedding backdrop:

Green Screen Photo Station:

Printout with words: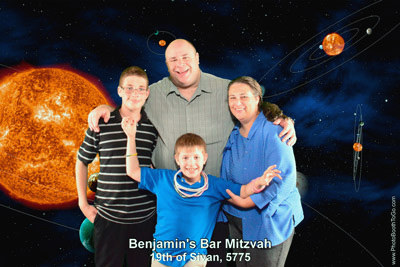 Because our OpenAir Photo Station has a large amount of space between the camera and the people in the pictures, we can use a DSLR camera and still maintain focus and superior quality.
Retro Booth converted to OpenAir greenscreen:

4x6 Green screen printout: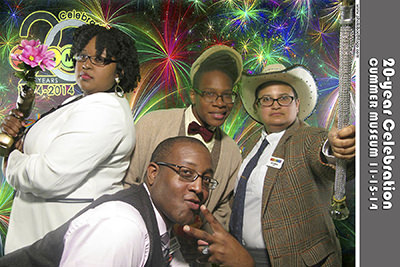 Outdoor photo used for indoor greenscreen background: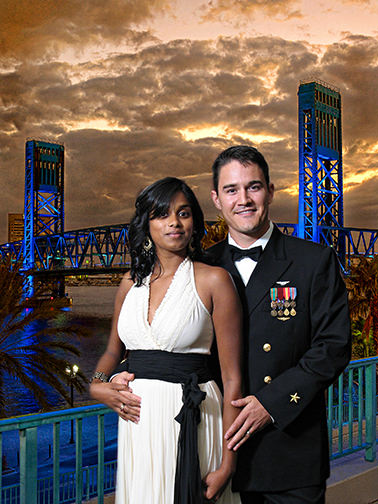 (The best booth style for your location should be determined by; availability and requested options/requirements.)

See our different Booth Styles here:
Retro / Modern / OpenAir / Port-a-booth / DIY TabletBooth
---
~ Let the laughter begin! ~

~ Satisfaction GUARANTEED! ~ Limited Availability ~
~ Call NOW before someone else books your date! ~
We accept ALL credit cards including: AmEx, Visa, MC, Discover & Diners
Don't delay E-mail or Call 904-398-7668 TODAY --you'll be glad you did!



PhotoBoothToGo is a wholly own subsidiary of: Dan Harris PhotoArt, LLC
1124 Riviera Street Jacksonville FL 32207

Copyright (c) 2020 PhotoBooth To Go a division of: Dan Harris PhotoArt, LLC