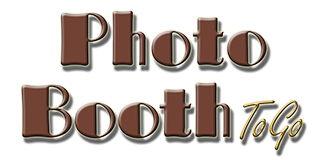 Est: 2008

Superior Photo Booth Rentals By Dan Harris PhotoArt, LLC
1124 Riviera St. Jacksonville, FL 32207 (904) 398-7668
(located in Jacksonville's historic San Marco area --just south of downtown)

The best FUN at only the BEST events!
Including: Slow Motion Video, GreenScreen & RedCarpet Events.
See our different Booth Styles here:
Retro / Modern / OpenAir / Port-a-booth / DIY TabletBooth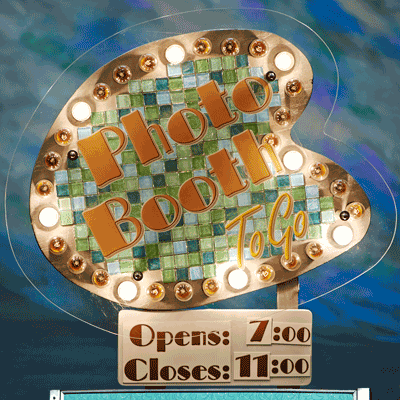 UNLIMITED prints! EVERY person in every group gets their OWN copy of the printout!
Unique Retake Button - Each Guest chooses their own color options: Color, B+W or Sepia.

Offering: Jacksonville's Best PhotoBooths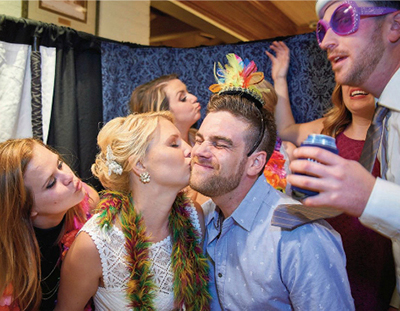 (printed in Jacksonville Magazine)
Here's what our customer's are saying:

"The MOST FUN photo booth experience ever!!" -Susan

"Best idea I had for my party. Very professional, top notch equipment and thoroughly entertaining. I would definitely use them again!!!" -Eileen



"You'll bust out laughing, grab your friends and do it again!"
Now available -Slow Motion PhotoBooth
New and Improved!
Now with our unique KEEP or RETAKE buttons!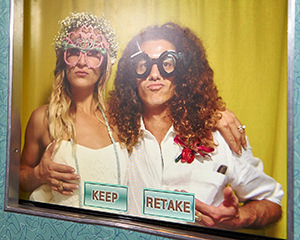 FREE props, Bigger Images, Better Quality, Delivered Faster!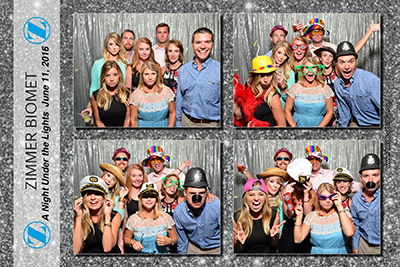 100% customized to your liking!


~ We guarantee your peace of mind ~

As our regular customers say: we are "easy going, fun and great to work with".
We help you along every step of the way and guarantee professional end results.
"None of our customers ever regretted paying a little more and getting their monies worth."
We don't use low-quality Apps in our booths!
Rent our REAL automated, pro-quality photo booths!
Like none other, completely re-invented & Uniquely better!
Check out our newest Red Carpet Event Services: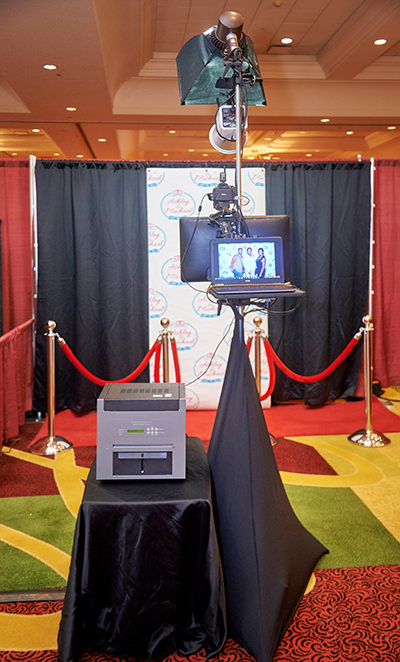 ---
What you need to know about doing business with us:
~ We are easy to work with and your experience will be enjoyable.
~ Our customized services are affordable and a good value for the money.
~ We care about your unique needs and have the ability, equipment and experience to meet or exceed all your expectations.
~ We are trustworthy and guarantee all our work. ~
---
What makes us different?
Our proven track record and experience insures you uncompromised success.
Our pricing includes EVERYTHING you need. Your success is our success!


Ask about our BlackLight Photo Booth
---
NOW WITH HUNDREDS OF MODERN, CUSTOMIZABLE TEMPLATE OPTIONS: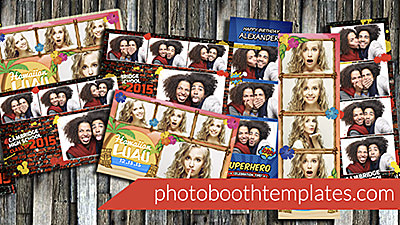 PLEASE NOTE: We don't use our website/ facebook/ blog to 'hype' reality. You won't hear us say that our latest event was the "most incredible ever" (even if it was) and we don't continually post "our customers are amazing" (even though they are). We don't bombard you with phoney teasers about the "greatest, exciting newest thing ever ". We don't hold contests online. We hate to give or receive spam and we are always professional in our business practices. We will leave the over-exaggerated hype to circus side-show acts and /or used car ads.
Why our Photo Booth is better:
Our RETAKE option insures every picture in your set is a keeper! (if you don't like a photo, just touch the retake button).
MORE OPTIONS! Guests can choose Color, B&W, Browntone or Sketch photos with the push of a button AND can choose the number of printouts they want from their session.
Hundreds of CUSTOMIZED templates available! Include Names, Date, Logo or Graphics with unlimited colors!
FLASH from other cameras doesn't affect our booths operation, nor does the rooms ambient light. Your guests can flash all they want and we won't ask you to ruin the mood of your event by 'turning up the lights'.
Did you notice that we are NOT selling fluffy, feel-good hype by distracting you from what you are really buying? We offer only the BEST so we don't have to overemphasize the incredible awesomeness of our personnel or our unbeatable customer service to make up for inferior-quality equipment. Our FACTS are for REAL!
.
Our photos are crisp and clear because we use the
best pro cameras in our booths! (not built-in web cams)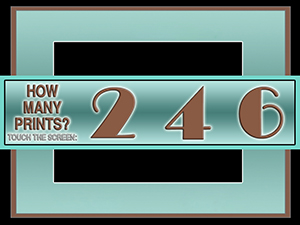 Guests can choose how many photos they want printed.
Our booths accommodate more people in less time making them much more cost effective and fun!


With the push of a button your guests can choose: Color, B&W, Browntone OR Sketch!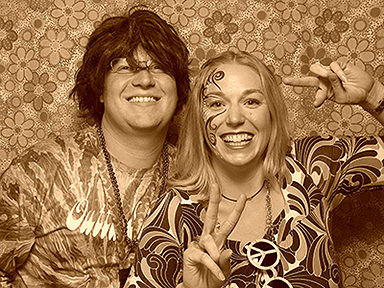 No circus tents or shower curtains here!
* YOUR BEST ENTERTAINMENT VALUE! Waiting guests outside our booth will giggle with excitment as they VIEW the action inside of the booth on our dual outside monitors (including Live-View).

* Fully-Automated REAL photo booth (with live feed LCD monitors) it takes 3, 4 or 6 pictures automatically and includes an instant print. Users choose color, black-and-white, browntown or sketch images with the push of a button at the event! (Ours isn't one of those imposter 'booths' that's just a camera on a stand with a remote --or a creepy guy behind a curtain!)

* Our photo booth will replace expensive favors and is much more fun than disposable cameras at your event! More cost-efficient too! Ask us how we can replace your guestbook and table setting place holders or escort cards with economical photo booth themed items.

* Incredible FUN for ALL ages! It's FUNtastic! Sharp, Colorful, Water-resistant photobooth prints make lasting party souvenirs. (all our photo booth prints are UV coated for longevity )
Our photo booths are not your typical boring
2-person booths, they are made for GROUPS!
* UNLIMITED Full-Color, B&W, Brown-tone or Sketch style photo-booth prints at your event. Your guests can choose their printout color, at the event, with the push of a button!

* Digital FILES of the original photo booth printouts can be instantly downloaded by your guests onto their computer, mobile device or facebook. All the printouts, grids and individual pictures from your event are available on USB. Our booth uses a high-quality digital camera -NOT a low-quality video web capture.
* Our Photo Booth is WHEELCHAIR accessible to include ALL your guests including those in wheelchairs or walkers.

* Our photo booth delivers 50% larger images on our grid layouts. Our intimate photo area has 2 moveable seats that easily accommodates 2 to 6+ person groups (not just single-person headshots) creating a faster and better experience for all!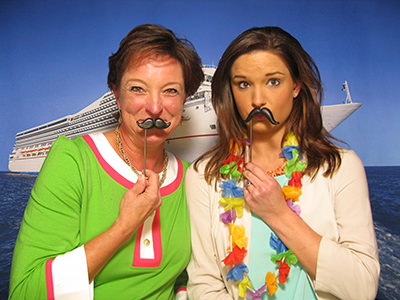 * Unlimited CUSTOMIZED photo backdrops are available or choose from our 30+ standard backdrop colors! Or we can create a custom one just for you. Printed names, date, logo or custom graphics are also available on each printout.

* FAST print delivery --approx. 15 seconds after the session is over. The complete process takes about a minute per group. Making it more economical. Bigger groups and faster prints means less waiting and more fun for all!

* Re-ordering WEBSITE is available for your event! You and your guests can order individual photos in larger sizes and additional copies of the strips or grids in B&W OR Color online.

* To insure an exceptional experience for all, an on-site photo booth associate will assist your guests during all hours of operation and will insure maximum performance of the equipment (but they aren't really there to entertain the guests, that's what our superior booth does. If we had a lousy booth, we would need several overly-enthusiastic 'guest experience cheerleaders' to distract the impatient gathering crowd so they wouldn't notice how slowly their poor-quality prints are being produced)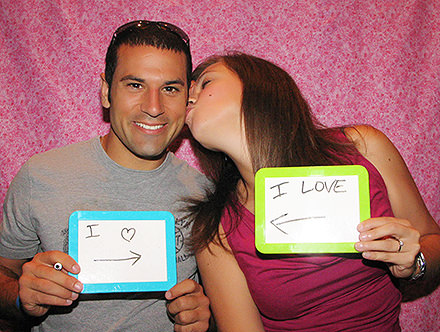 Our photobooths don't use fluorescent lights;
(nobody looks good under ugly fluorescent lights)
* Optional guestbook is available including duplicate prints (one for the guest to take with them and one to be included in the book). Our photo booth associate will help coordinate the production and assembly of the guest book so it is complete by the end of your event.

* 22 GUESTBOOK cloth COVER COLORS are available: Beige, Black, Bright Red, Brown, Burgundy, Carmel, Cobalt Blue, Copper, Cranberry, Deep Blue, Hot Pink, Light Blue, Light Yellow, Lilac, Lime Green, Navy, Orange, Pink, Purple, Sage Green, Sky Blue and Turquoise.
* Choose from 30+ different background colors. (see options section)

* Our Photo Booth won't be mistaken for a 'tanning booth' because we DON'T have a shower curtain but we DO have live-view outside monitors, lights and a 1950's theatrical chasing-light sign which will even get the attention of a seeing-eye dog.

* For outdoor events we can provide a white tent to protect the photobooth area from the elements.
* Our 'open-top' booths insure good ventalation and circulation so your guests won't get claustrophobic!

* Competitively priced with complete satisfaction GUARANTEED!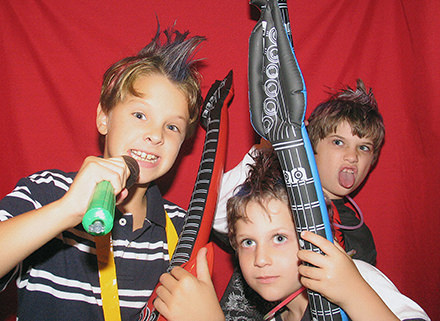 * We accept ALL credit cards including: AmEx, Visa, MC, Discover & Diners!
Add our Professional Photography Services to your next event.