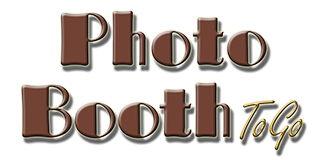 Est: 2008

Superior Photo Booth Rentals
1124 Riviera St. Jacksonville, FL 32207 (904) 398-7668
(located in Jacksonville's historic San Marco area --just south of downtown)

"You'll bust out laughing, grab your friends and do it again!"
info@danharrisphotoart.com

~ Old-fashioned fun with a modern twist~
Everyone gets a print: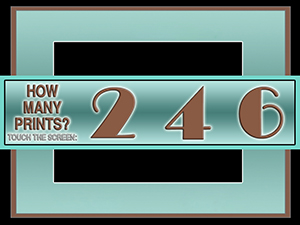 Offering: Custom PhotoBooths in Jacksonville, Florida
Including: Slow Motion Video, GreenScreen & RedCarpet Events.


Choose from our 30+ different backdrop colors
or have us customize one for you!
---
Booth Styles: Retro / Modern / OpenAir / Port-a-booth / DIY TabletBooth
---
Standard Layouts:
Our standard layouts are designed to make the photos as large as possible and the center of attention.
Your guests will be happy to see bigger photos, rather than overly busy graphics taking up all the space.
4-up Grid:

* Standard 4-up Grid is 4x6" or Jumbo 4-up Grid is 5x7"
With or without Custom wording and colors printed on the side:
4-up Strips:

* 4-up strips are similar to the photo booths on the boardwalks of old.
Standard 2 x6" or Jumbo 2.5 x7"
With or without custom words and colors at the bottom: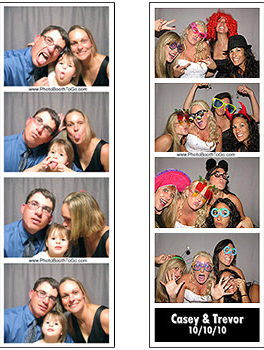 We can custom-design printouts to match your event
with custom graphics and 3, 4, 5 or 6 photos.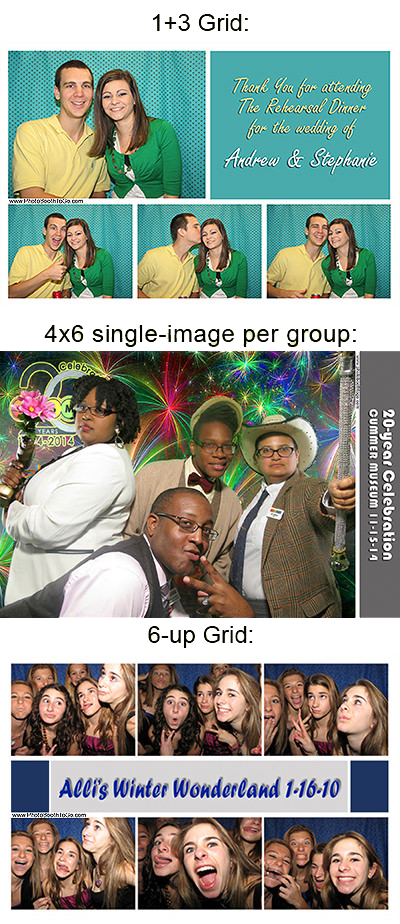 CUSTOM:
Hundreds of Customizable designer layouts are available: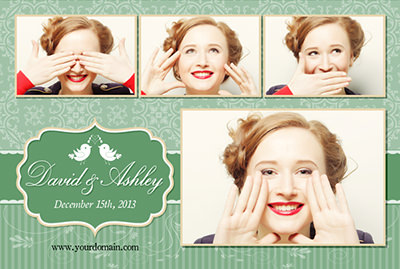 The advantage to the designer templates: They add a nice flavor, style and flair to your themed event and the words and colors can be changed to match perfectly.
The disadvantages: The larger the graphics, the smaller the photos. The emphasis changes from the people in the photos to the background or designer elements.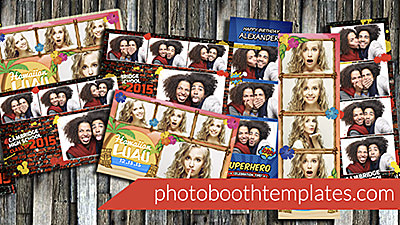 Backdrop colors:


We also have custom backdrops that include:
Baby Blue, Sports Theme, Florida-Georgia, FSU
and custom greenscreen options.

Photo Booth Guestbook: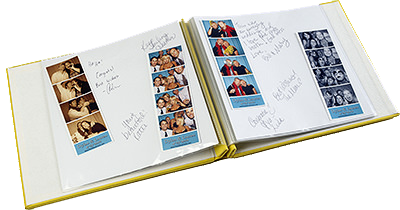 Guests write their well wishes next to their photo-booth pictures. Our archival guestbook is the perfect souvenir for a perfect party! Your guests will have plenty of space to write lots of well-wishes. (we bring extra pages to insure everyone gets in) Our guestbook services include double prints of each group (one for the book and the other for the guests), assistance in helping your guests sign the book, assembly of the book so it is complete by the end of your event and your choice of 22 different cover color options.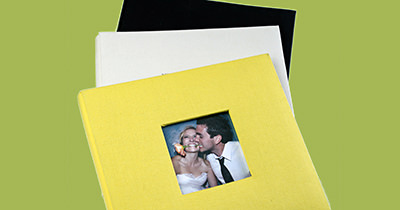 Guestbook Color Options: Beige, Black, Bright Red, Brown, Burgundy, Carmel, Cobalt Blue, Copper, Cranberry, Deep Blue, Hot Pink, Light Blue, Light Yellow, Lilac, Lime Green, Navy Blue, Orange, Pink, Purple, Sage Green, Sky blue or Turquoise. (if you want a color you don't see here, please let us know as we may be able to get it.)
COVER COLORS
Acrylic Frames:

Optional acrylic frames are perfect for place settings and make the perfect frame for your guests favorite group of photo booth pictures. The acrylic frames can be free-standing or with magnets on the back. We also offer vinyl sleeves with magnetic strips. Call for details.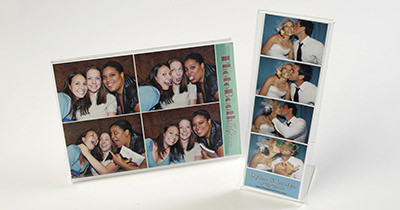 Standing photo strip display frames are a great option to go along with your guests photo strips. They are available in various styles and sizes. The newest style even has magnets to stick onto a refrigerator.

At the onset of the event, photo strip display frames make an impressive place card display. During the event they stand on the table and remind your guests to visit the booth.

After your guests get the photo strips, they will invariably stand them up at their table instead of just putting them away. By displaying them on the table, this will promote a lot of fun sharing thorough the evening. By using the acrylic frame for multiple purposes, you are saving money.
~ Let the laughter begin! ~

~ Satisfaction GUARANTEED! ~ Limited Availability ~
~ Call NOW before someone else books your date! ~
We accept ALL credit cards including: AmEx, Visa, MC, Discover & Diners
Don't delay E-mail or Call 904-398-7668 TODAY --you'll be glad you did!



PhotoBoothToGo is a wholly own subsidiary of: Dan Harris PhotoArt, LLC
1124 Riviera Street Jacksonville FL 32207

Copyright (c) 2020 PhotoBooth To Go a division of: Dan Harris PhotoArt, LLC