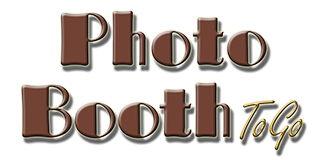 Est: 2008

Superior Photo Booth Rentals
1124 Riviera St. Jacksonville, FL 32207 (904) 398-7668
(located in Jacksonville's historic San Marco area --just south of downtown)

"You'll bust out laughing, grab your friends and do it again!"
Including: Slow Motion Video, GreenScreen & RedCarpet Events.
info@danharrisphotoart.com

See our different Booth Styles here:
Retro / Modern / OpenAir / Port-a-booth / DIY TabletBooth



The best attractions are the ones you want to do again & again!
~ Everyone loves our photo booth! It never gets old! ~
You may find cheaper, but you won't find better!
Back in the day- the photo booth was one of the 'must do' experiences available on every boardwalk across the country. Invented in 1889 and put into practical use in 1926, the universal (photomation, auto-photo, photomatic) 1 or 2 person "photo booth machines" remained unchanged for more than 50 years.
Click here for some interesting history from a NY Times article

We are currently experiencing a resurgence of photo booth popularity, but not all modern photo booths are alike. Digital technology has offered many improvements to the inner workings. Some of today's newer booths have improved upon the original idea, others have made a valiant attempt but just aren't as fun as the original and a few are disappointing imposters.
Here's a list of some of the new options we have seen --our best suggestion for avoiding disappointment: Try BEFORE you Buy!:

Sketch Booth; Button Booth; Fabulous Smile Face Booth; Portrait Studio Booth; Open Air Booth; Advertising Booth; Flip Book Booth; Photo Merge Booth; Phone App; Large Mirror Booth; Selfie Stick Station; Digital Photo Booth; Photo Box; Video Booth; Stand and Smiley; Rock Star Booth; Green screen Booth; DIY Booth; Standing Booth; Fab Kiddie Camera Booth; Digital ID Booth; Tent Booth; Dancing head Booth; Hashtag printer; Dog tag Booth; Dancing Head; Spark Social; Full-body Booth; Props; Simple Booth; Studio Snap Shot; ipad kiosk; Tap and Snap; Cabana Booth; Photo Sticker Booth; Flip Book; instagram booth; DSLR Booth; Faux booth; Booth Software; Phobooth; Photo ID Booth; Play dress up Booth; Party Mingle; iphoto; Pocket Flassh; PhotoBox; Prop Booth; Un-Photo Booth; DVD Booth; YUBooth; Do It yourself booth; 7-9 image Booth; Themed Booth; ibooth; Photo Booth Tent; Bouncy House Smiley Booth; Camera with laptop pointing at a wall, etc.

Although most modern digital photo booths have a similar theme of creating a souvenir from some type of imaging device, some are nothing more than a boring guy with a camera behind a curtain! Some are no better than a selfie with your phone. Some just aren't as FUN as others!

We have recently seen what some are loosly calling a 'digital photo booth' that is just an interactive LCD monitor or Kiosk that captures your image and e-mails it to you, not really a booth, no better than your cell-phone camera, but then after the event --surprise your e-mail is now being spammed to death!
Beware: the cheap 'Croupon' photo booth!
Low price today, cancelled later
(because someone agreed to pay more!)
. . . now it's too late to find a replacement.
- buyer beware!
Many of today's technology driven interactive terminals only appeal to the 'techno-geeks' at your event, so the majority of your guests don't participate. Hashtag printing only appeals to 15% of the people who love hashtags.

The classic photo booth experience invokes emotions of: Anticipation, Intimacy, Silliness, Charm, Excitement, Thrills, Inhibitions, Expressionism, Drama, Make-believe, Exuberance, Caricature, Embarrassment, Joy, Surprise, Exhilaration and Innocence.
No wonder everyone saves their photo booth strips for years, it's not just an event souvenir but a cherished remembrance of special friends having a FUNtastic time together!
Unlike less expensive imposters, our new & improved digital photo booth experience satisfies on every level! Ours isn't a cramped 2-person booth but is really designed for fun groups at the best parties.
Beware of new, un-established and un-proven 'photo booth' companies, especially if you can't identify the real owners or their local address. Nothing ruins the fun at an event faster than a vendor who doesn't show up!
If you're shopping for FUNtastic entertainment at your next event don't base your comparisons on price alone because there are a lot of cheap 'faux' booths out there --our's isn't one of them! -references available upon request.

Your event will be unforgettable because your guests will have the 'time of their life' and will want to do it again and again!

Beware: An 'enclosed-tent' booth (or a Van or Trailor in the sun setup) get's VERY hot and stuffy inside!
Beware: A 'blow-up', 'bouncy-house' booth uses a very loud fan!
Beware: Some printers take almost 2 minutes per print! (your event won't last long enough for multiple prints)
Pricing is determined by the event date, the number of hours needed and the required options, some dates have minimums. Sometimes we have specials.
~ Call now for full details and a custom quote ~
This Full-service, Top-quality Photo Booth Pricing includes props and most everything you'll need: (includes printouts, props, attendent and digital files)

Pricing starts at $500 (+tax)
ASK ABOUT OUR BRIDAL SHOW SPECIAL
We offer special discounted pricing on the photo booth if you also book photography services from Dan Harris PhotoArt.
Discounts availble for multiple days booking, multiple booths, digital only (without prints) and no-attendant required (restrictions may apply).
OR rent our DIY Tablet Booth for $300 per 24 hours.

* The hourly rate for the photobooth rental depends on the date and number of hours needed and includes: unlimited groups including multiple instant water-resistant prints of every group (one per person in each photo), Photo booth Staff Associate on-site to assist guests and monitor functionality and FREE digital instant uploads/ downloads and Props.

* Call us for a custom quote based on your specific requirements. Minimum hours and setup/ delivery, travel mileage may be required depending on the date and location. (We offer special pricing for preferred referring locations and for full-day or multi-day events and for non-Saturday events. We also offer discounts for customers who book multiple services)

* Overtime booked at the event (if available) is based on your contracted hourly rate billed in half hour increments or portion thereof and includes the additional prints. (not required for delivery, setup or idle time but only for the contiguous time the booth is operational).

* Over 30 Standard background curtain colors are available at no additional charge (based on availability). Custom backgrounds are available with at least a 2-week notice.

* Complete Guestbook service, includes: your choice of guestbook colors; printing of duplicates and on-site assembly for $80. 22 guestbook cover colors are available: Beige, Black, Bright Red, Brown, Burgundy, Carmel, Cobalt Blue, Copper, Cranberry, Deep Blue, Hot Pink, Light Blue, Light Yellow, Lilac, Lime Green, Navy, Orange, Pink, Purple, Sage Green, Sky Blue and Turquoise.

* Standard Setup, delivery and removal charges are included. $1 per mile beyond 40 miles of downtown Jacksonville for wheelchair accessable locations.

* No additional cost to have all images instantly uploaded online so your guests can view them or download them at your event. (requires internet wifi service)

* You can bring your own props (or we can supply them), standard-sized photo-frames and message boards or we can work with you in supplying the custom items you need.

* Double prints at the event are an additonal $30 per hour (included in the guestbook price). This month's special: FREE with strip layout.

* Jumbo prints are available for $50 per hour additional fee pre-paid in advance.

* Standard name & date and colors are included at no extra charge. Custom graphics & logos on the printouts is +$60 setup fee.
* We accept ALL credit cards including: AmEx, Visa, MC, Discover & Diners!

* Prices listed do NOT include sales tax. (Duval County 7%.)
---
~ Let the laughter begin! ~

~ Satisfaction GUARANTEED! ~ Limited Availability ~
~ Call NOW before someone else books your date! ~
We accept ALL credit cards including: AmEx, Visa, MC, Discover & Diners
Don't delay E-mail or Call 904-398-7668 TODAY --you'll be glad you did!



PhotoBoothToGo is a wholly own subsidiary of: Dan Harris PhotoArt, LLC
1124 Riviera Street Jacksonville FL 32207

Copyright (c) 2020 PhotoBooth To Go a division of: Dan Harris PhotoArt, LLC